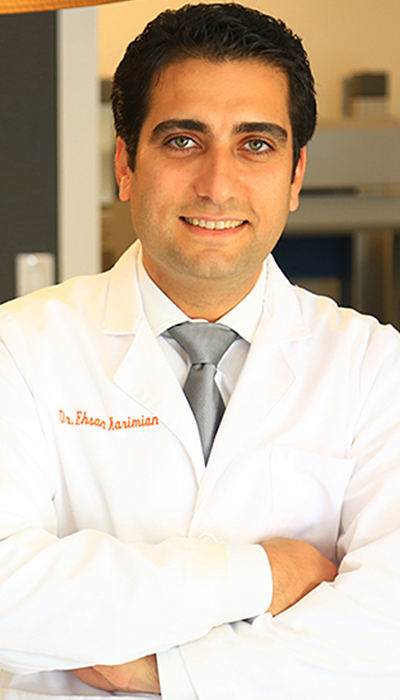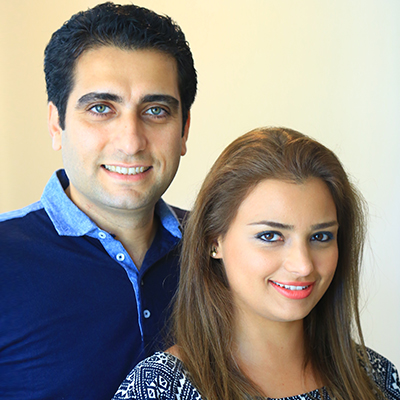 Ehsan Karimian, DDS, MSD
Dr. Ehsan Karimian had both his orthodontic and dental training in the Bay Area. He received his orthodontic specialty training at the University of the Pacific in San Francisco. He also attended UCSF School of Dentistry in San Francisco for his dental training where he graduated with honors. During those years he fell in love with Marin County and all it has to offer. He also holds dental and orthodontic degrees from Iran where he had the opportunity to help people in the underserved areas.
Dr. Karimian is a Diplomate of the American Board of Orthodontics. Becoming a Diplomate of the American Board of Orthodontics is a unique achievement. In order to become Board Certified, Dr. Karimian passed a comprehensive oral and written examination covering all phases of orthodontic and dentofacial orthopedic care. He also had to present to the Board detailed case reports on the treatment he provided for a broad range of orthodontic problems. This journey placed him at the top of his specialty.
Dr. Karimian was awarded at the Invisalign Summit for his treated case with Invisalign.
Dr. Karimian is an Assistant Clinical Professor at University of the Pacific, Division of Orthodontics. He lectures, serves as an attending doctor in the treatment of patients and trains the residents in all aspects of orthodontics. He is also involved in research at the Craniofacial Research Instrumentation Laboratory where his work on the AAOF legacy collection was acknowledged by the American Association of Orthodontics.
"Dr. K." met his wife Mona in dental school and it was love at first sight! They are happy to call Marin home. Dr. Mona is practicing in Petaluma, CA. When they are not busy creating beautiful smiles, Dr. Karimian enjoys running, tennis and spending time with his family.
"Our mission at Kare Orthodontics is promoting dental health by providing the highest quality of care. What I enjoy the most is offering patients a smile they can be proud of. I look forward to building lasting relationships with my patients and play an active role in the community.  I feel so fortunate to work along side my mentor, Dr. Roger Boero. I hope you enjoy your visit to our office! "
Dr. Karimian remains an active member of numerous professional organizations, including the American Board of Orthodontists. College of Diplomates of the American Board of Orthodontics. American Association of Orthodontists, the Pacific Coast Society of Orthodontists, the California Association of Orthodontists and American Dental Association.