Complimentary Consultation
During your first orthodontic visit, we would like to get to know you and find out more about your specific concerns and expectations.
We will email you a welcome packet with a patient information form to be completed. If you need to fill out forms in advance, you can request the forms here.
We will take photographs of your face and teeth, a panoramic x-ray, conduct a thorough exam of your teeth and bite, and discuss the following information with you:
Whether or not you need braces and why it is necessary
Your treatment options and alternatives
Which type of braces will be most effective for you
Estimated length of treatment
Cost of braces, insurance options, and payment plans to meet your individual needs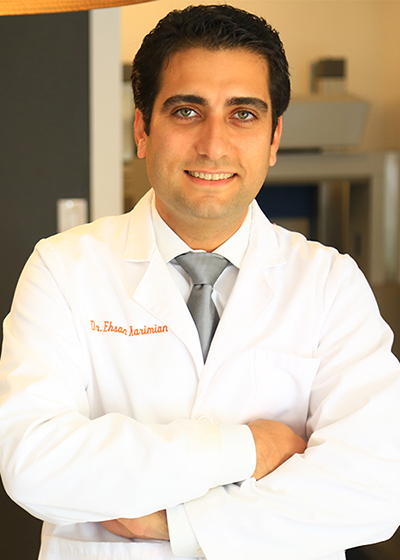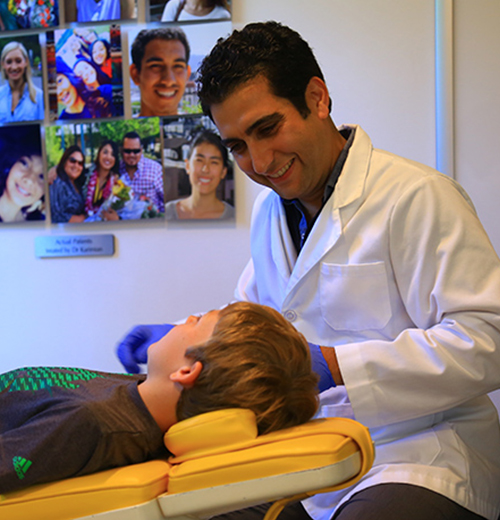 Diagnostic Records
Orthodontic diagnostic record is an evaluation and diagnostic tool that Drs. Karimian and Boero use to determine the patients orthodontic needs. The diagnostic records provide a wealth of information that is not always revealed by a visual clinical examination.
Diagnostic records are made to document the patient's orthodontic problem and to help determine the best course of treatment. As orthodontic treatment will create many changes, these records are also helpful in determining progress of treatment with post-treatment records taken to evaluate the final treatment outcomes and making any other treatment recommendations. Complete diagnostic records typically include a medical history, a dental and orthodontic history, clinical examination and photographs of the patient's face and teeth.
Dr. Karimian will study these records to determine how the teeth and jaw bones are positioned and will finalize your customized complete orthodontic treatment plan for your individual case.
3D Digital X-Ray
We have implemented digital X-ray to our office system. Images are available instantly and are transferable through electronic communication. This leap in technology takes 3-dimensional images just as a medical CT would. This technology produces images with much less radiation exposure than conventional CT images that are conventionally used for medicine. We also implement "focal field" capability that further limits radiation exposure by taking an image of only the area of interest and not the entire field of view. Because the area of capture is greatly reduced, the image quality is greatly enhanced.
Using this technology Dr. Karimian and Dr. Boero can have a better visualization of the anatomy, growth and development of you and your child's teeth and face. This will lead to a better diagnosis and individual treatment plan. It also helps the orthodontic problems and propose treatment to the patient and/or parents of a minor child.